Description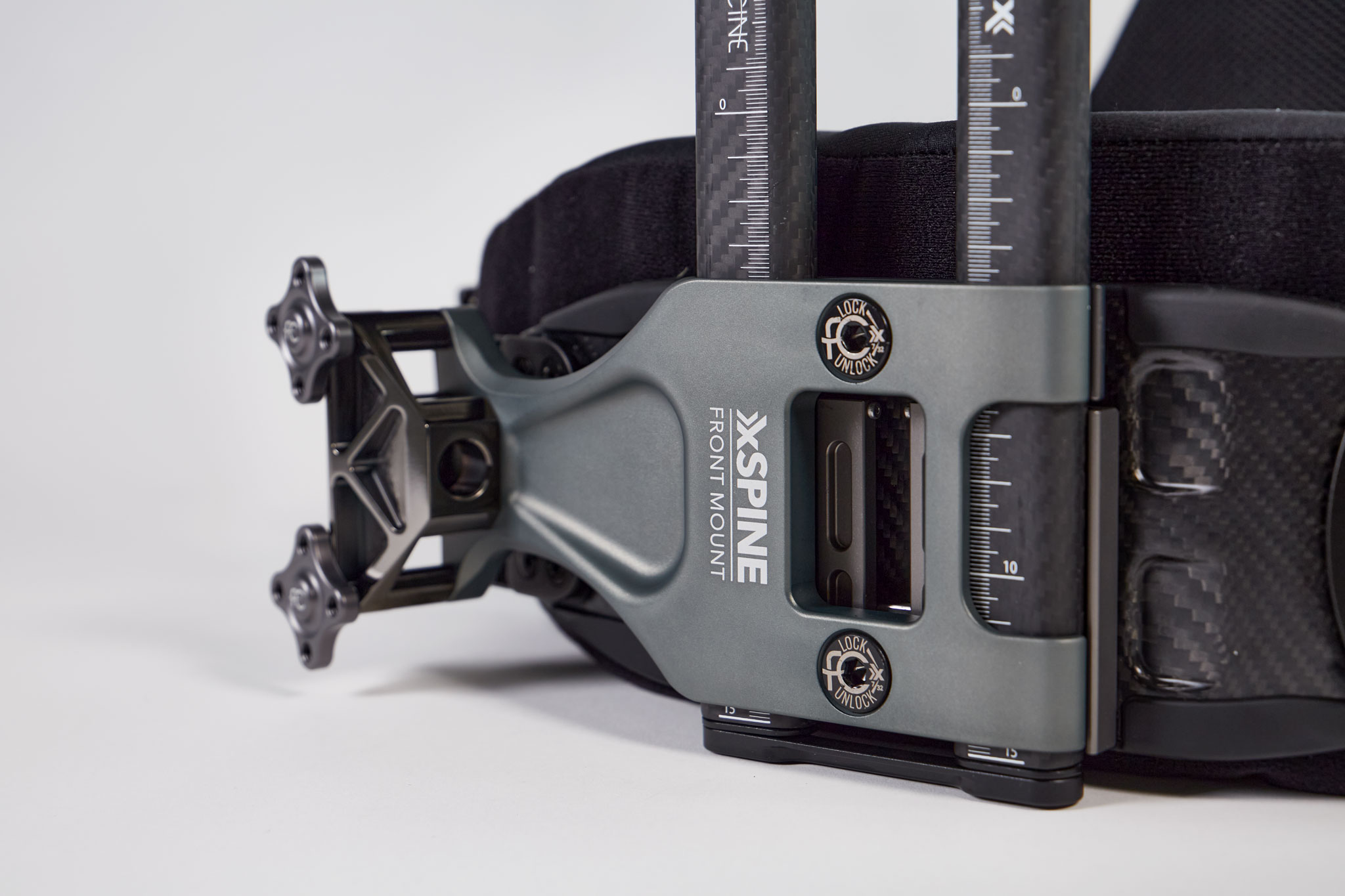 All main sections such as front, back and sides can be detached with quick release pins, to allow the vest to be packed down in a very slim format.
All parts are also fully adjustable for different operator sizes. The curved carbon fiber bars in the front keeps the chest region free to ease breathing, also making it an excellent choice for all body size operators.
The xSPINE incorporates dual locked ladder strap adjustments in the front, quickly enabling the operator to adjust settings on the fly, and be able to open up or close any side of the vest. The buckles are designed so no accidental opening can be performed, while still allowing the operator to open them safely even while carrying payload to perform adjustments or corrections while resting. The extra wide straps keep the vest as rigid as possible while maintaining an easy procedure for opening and closing the vest.
The xSPINE ships in a soft bag that has room for the vest and the optional xBONE CF. There is also a hard Peli case for rougher travel as an accessory.
The xSPINE is built to be able to take a wide range of accessories and mounting options. We currently have mounting options for the following products and accessories:
There are also a bunch of accessories such as the tool and accessory clip-on and the baby pin mount to enable easily hanging the vest between usage.
The xSPINE has adjustments for all kinds of body sizes. The shoulders and sides have telescopic adjustments that can be set so they fit both larger and smaller operators. Both front and back can quickly be adjusted in height. All pads have extra CELL PE layers to be able to tweak stiffness and thickness of the padding. Additional side panel pads are available for operators preferring those.Serene, XSPINE, XARM, XARM SPRING CORES, XMOUNT, XDROP, XPEG, XSOCKET, XADJUST, THE BLACK ARM, TRANQUILIZER, THE DUAL BLACK, SERENE, 2-AXIS PUPPETEER, XR3ACH, XSPINE, Steadicam India, Steadicam Arm, Sled, Vest, XSPINE, XARM India, BLACK ARM INDIA, Cinescope India, Steadicam Operator, Steadicam Opration, Bollywood, Tollywood, Kollywood, Sandalwood, Mollywood, Sports, Shooting, Sports Broadcast, Cinema, XARM and X1-ARM, India Steadicam Operators, Dampening System, Anti-Vibration Mount, Car Mount, Jimmy Jib India, GLINK, Gimbal Support System, Flowcine Authorized Distributor In India,